Some experienced players may already know these, but I will divulge them anyway. Not all of these are always practical or worth the time, but may prove useful in those unlikely situations.
1. Manual aim for targets in the water
Verunan Naval Units
The Verunan Man of War and the Harpoon Ship typically miss their mark vs Liches, Beasts and Mer. To compensate, you can manually aim at the area slightly behind the target. The shot will likely connect if the target is charging towards your ship or stationary.
Rinse and Repeat when necessary.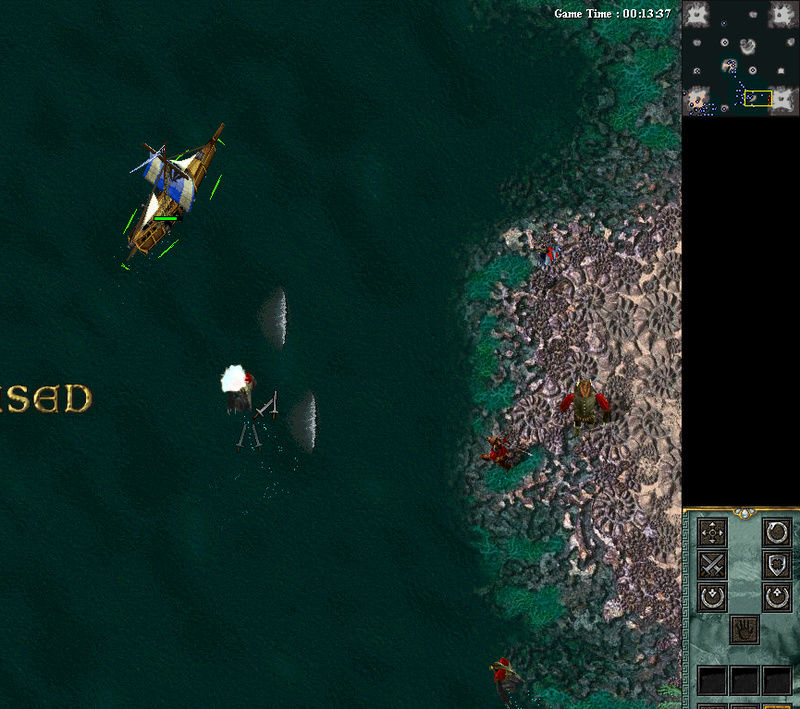 If the unit moves across the flanks, fire both behind and at the path of the target, though the aim and timing of your shots will have to be very precise in order to hit in this instance.
Bastions, Strongholds, and Floating towers are much better at hitting the water units by default, but may still benefit from the above method as well.
Now, this is by no means a way to soundly counter these units consistently, but something to consider before you let a few critters
totally annihilate
your entire fleet.
Monarchs
Lokken/Elsins first and second attack, as well as Sages first attack, benefit from the exact same method. This is very important to remember when a Verunan player attempts to protect their monarch by retreating into the water, as attacking Kirenna normally generally wont yield direct hits.
2. Manual Aim for the Mage Tower
This one is notorious for having really bad aim. It will consistently miss fast units, especially flying ones. Even an Automaton will be able to dodge bolts if a player knows how to move it correctly.
Shooting ground units: Aim at the ground ahead of your target, the faster the unit, the more you'll will need to lead.
Shooting Water Units: As before, aim slightly behind if target is stationary or approaching. If they are pulling away, aim ahead (see below)
Shooting Air Units: ¯\_(ツ)_/¯ got nothing
3. Pre-Aiming Bastions/Strongholds: This one is really simple. Just aim the ground in the direction of where you think your enemies will attack from, therefore you aren't waiting for it to turn later in the middle of an important battle.
4. Bugging the watchtower/guard tower: Use a Roc, Ghostship or any other air unit to hover directly over the tower. Once in position, keep clicking left, right, left, right and so on in order to keep the flyer relatively stationary. They will be distracted by the unit but they will never fire at it, allowing other units to destroy the structure.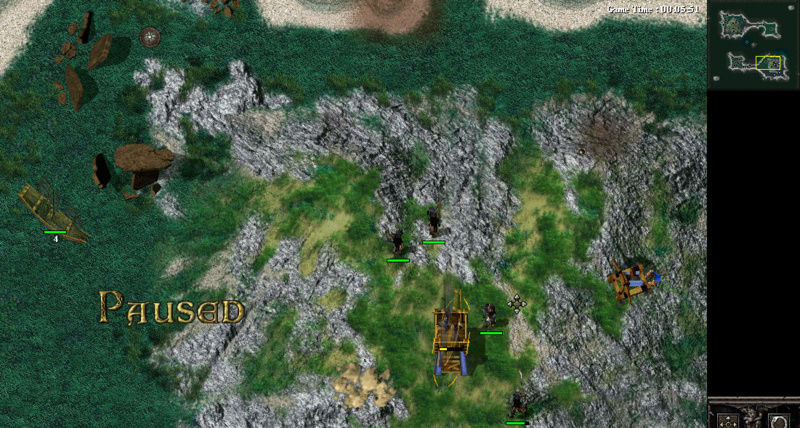 Ten seconds later...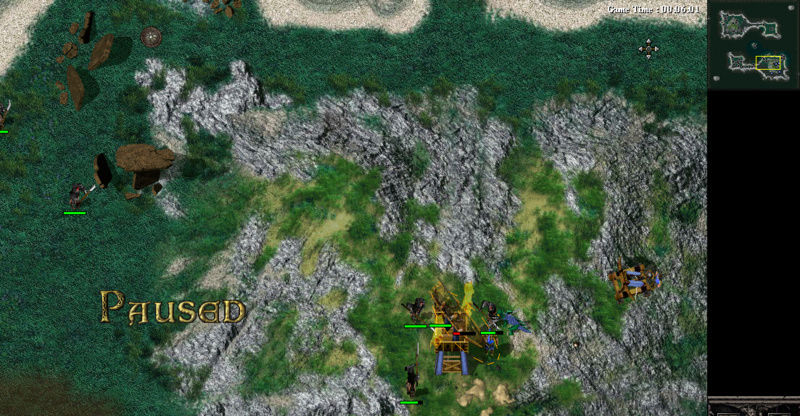 If you want counter this as a defender, select the tower and simply hold shift while clicking on any enemy unit (except the hovering flyer of course).